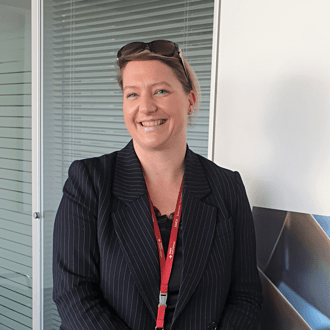 Jeanne
Technical Writer – Training, Technical Documentation & Support
Jeanne holds a Jurist Degree with specialisation in Commercial and Air Law, a Master Degree in Private and Corporate Law and she excels in writing and communication by holding A-levels letters/languages in English, Spanish and Russian. Besides, Jeanne holds a private pilot licence and is currently finalising a Flight Instructor Training.
Previously working in the aviation industry for a Part-145 and Part-21 organisation based at the EuroAirport in Basel, it is obviously her passion for aviation and a taste for challenge that motivated Jeanne to join Swiss-AS almost 3 years ago.
Today, Jeanne is responsible for the writing and regular maintenance of the AMOS documentation for the Procurement/Material Planning, Publication Management, Stores, Q&A, MCC and Modification Control modules. Additionally, she and her colleagues ensure that the documentation always reflects the software's functional scope and follows a standard concept and structure. Occasionally, the Documentation Team is being asked to proofread documents from other Swiss-AS departments. More specifically, Jeanne is working on the implementation and update of the AMOSmobile Applications Map.
"The family spirit is here evident and I enjoy the multi-cultural atmosphere among the company. But much more than that I like the challenging daily business at Swiss-AS due to the combination of aviation and IT!" says Jeanne.