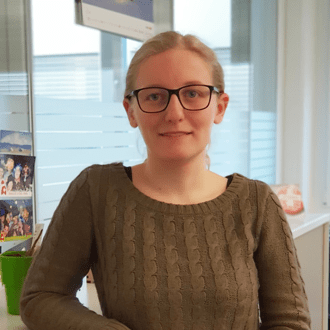 Vanessa
Software Engineer – R&D
Vanessa works at Swiss-AS as Software Engineer in the R&D department.
Four years ago, she joined Swiss-AS straight from university, where she had completed here Master Degree in Computer Science.
At the annual recruiting event at the university of Nancy, Vanessa came across the company Swiss-AS. She started with a 6 months internship, followed by a permanent position.
In the rather newly established "publications" team, Vanessa and her colleagues design, develop and extend the program logic and user interfaces for the OEM document library, one of the fully integrated modules in AMOS. Besides pure programming, the developers also provide 3rd level support to the AMOS Community.
"The business side of the company was always of importance for me. I like the combination of aviation and IT. By the close contact with our customers, I know what impact my code lines have and it makes me proud to know that world famous airlines rely on our software", says Vanessa.
The application server backend is written in pure JAVA and Swiss-AS relies on the agile development method. Some development stories are performed in pair programming, allowing the team members to learn from each other. This year, AMOS will turn 30 and consists of 4,8 million lines of source code.
Since October 2019 Vanessa has been working as a Product Owner.